AAUN Forum: The Power of Partnerships
On 8-9 July, AIFSC Executive Officer Bronnie Anderson-Smith participated in the Australia Africa Universities Network (AAUN) Forum, The Power of Partnerships in Sydney, Australia. The Forum brought together representatives from the AAUN member universities in Africa and Australia.
The Forum was an opportunity for the relatively new network to consider strategic issues of leadership and governance and to develop an action plan for the coming year. More importantly, it was an opportunity for members to meet, discuss their areas of expertise and consider new institutional partnerships.
The AIFSC was pleased to see the first steps taken for the Research Development Fund. On behalf of the African Chapter, the AIFSC has matched the money the Australian Chapter has contributed dollar for dollar to establish a $100 000 fund to be used for the development of African-based agriculture and food security project proposals. A workshop on food and nutrition security allowed the AAUN members to discuss the research strengths of the different universities, the needs of various countries in Africa and used these to prioritise three areas for potential collaboration: responding to climate change and variability; value chain development/management (including the issues of food safety and post harvest management); nutritious and safe foods. AAUN members will continue to develop concepts and apply for funding to further develop the project proposals.
One of the AIFSC's programs is Education, Training and Capacity Building. Our support of the AAUN is one of the ways the AIFSC aims to build capacity in both African and Australian universities (and other organisations) enabling these institutions to participate in research projects across Africa that will help communities achieve food security.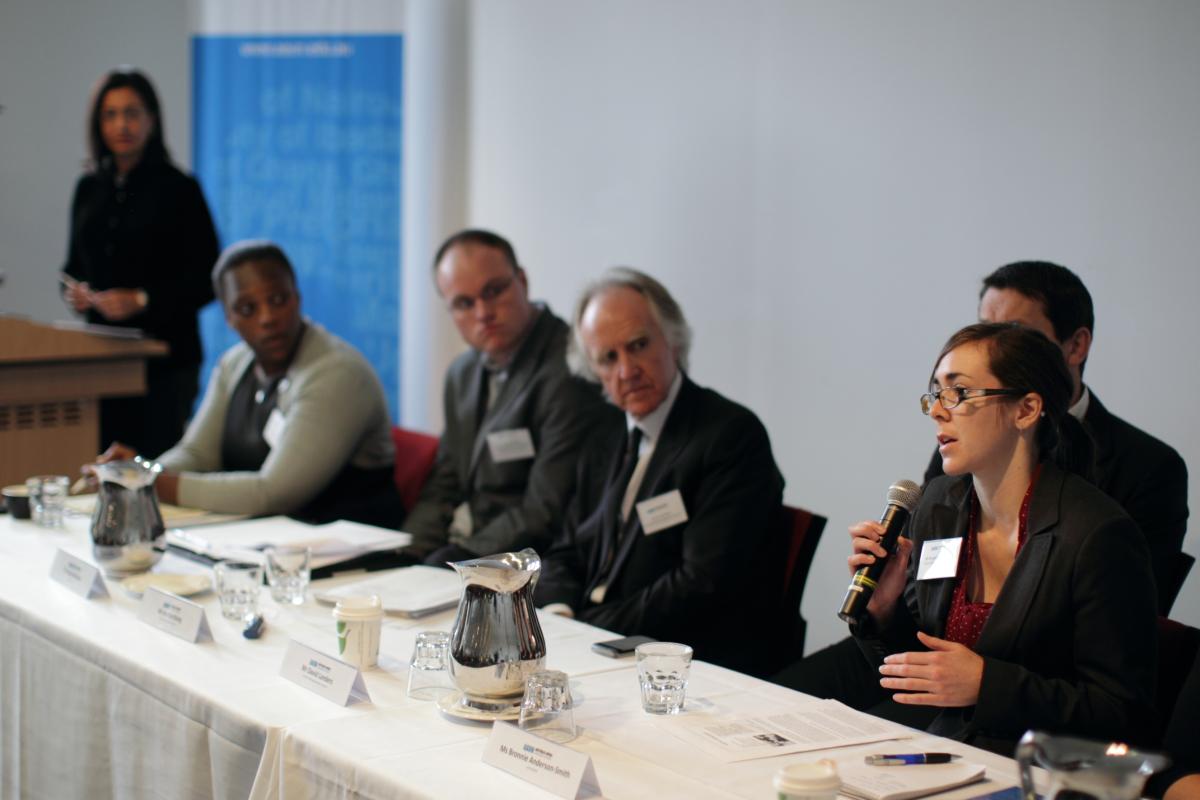 The Forum also held workshops on health, strategic research development and included a panel of Australian Government and business representatives who discussed the Australian aid agenda and business ventures including potential areas of alignment with the AAUN. 
Visit http://aaun.edu.au/ for further information about the AAUN.