Ensuring sustainable and productive agricultural technologies are underpinned by systems thinking, foresight and enabling policies to enhance their rapid adoption, and embody sound natural resources management.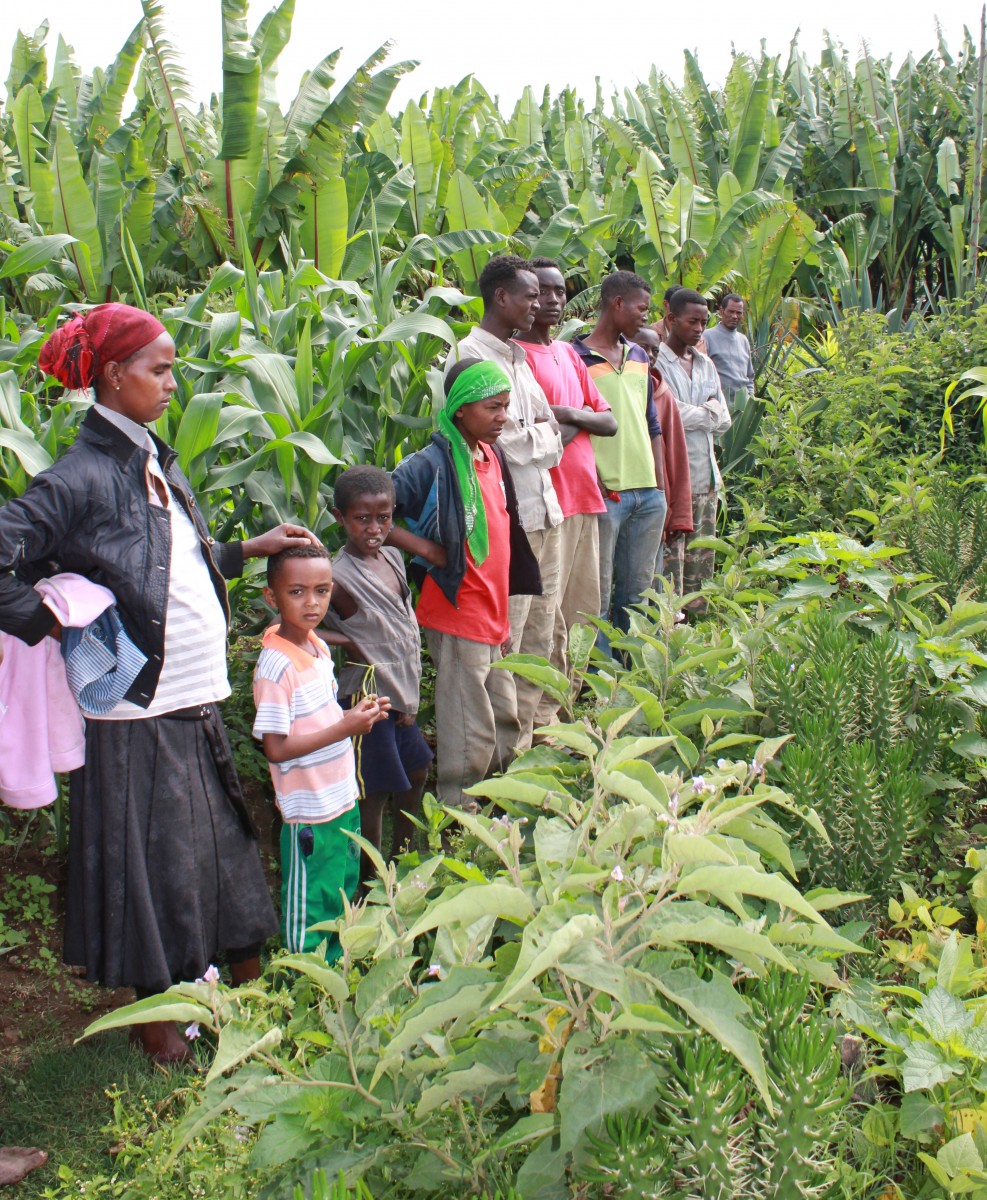 Outcomes:
Program 1 aims to increase food production by women and men in target countries, through:
greater access to agricultural innovations by smallholder farmers
higher rates of adoption of agricultural innovations, including more widespread adoption of high-yielding, well-adapted varieties of food crops; incorporation of trees into cropping systems; and more efficient distribution and uptake of animal vaccines.
Activities in this program:
Current research in this program includes a project aiming to improve sustainable productivity in farming systems and enhance livelihoods through adoption of evergreen agriculture. This project is conducting research in Ethiopia and Rwanda to underpin national programs to scale up the use of trees within crop and livestock farming systems. It will then scale out successes in Uganda and Burundi. The project is targeting farmers in two agroecological zones and involves addressing barriers to farmers, enhancing tree cover, matching species and management options to farmer circumstances, and quantifying impacts of changing tree cover on long-term water, soil and livelihood parameters. Read more about this project.
Sustainable water management is the focus of research to increase productivity of small-scale irrigated agriculture in south eastern Africa. This project will look at options for more-sustainable management of common pool resources. Through the use of Innovation Platforms, it will identify barriers to improved productivity and profitability along the value chain of irrigation production; improve irrigation water productivity; develop an adaptive management approach to both on-farm water management and water resource management; and increase the capacity of farmers, organisations and governments to adaptively manage water. It is active in Mozambique, Tanzania, and Zimbabwe. Read more about this project.
A complementary smaller project focuses on delivering technology to smallholder irrigators that will help them manage water on their farms. It aims to take a simple new sensor to proof of concept stage for commercial development. A prototype has been developed which can be manufactured locally in order to make it affordable for farmers. The sensor measures tension and gives an output resembling a traffic light i.e. green (plenty of water) orange (transition) and red (running out of water) at three depths. The design of the traffic light sensor combines a deep understanding of science in soil water measurement techniques and the social process of adaptive learning, particularly amongst small holder farmers. Read more about this project.