Accelerating research adoption through enhanced individual and institutional capacity, from research development and management through to delivery and empowering of farmers' organisations. Facilitating activities that enhance the abilities of public- and private-sector agencies responsible for the widespread dissemination adoption of innovations.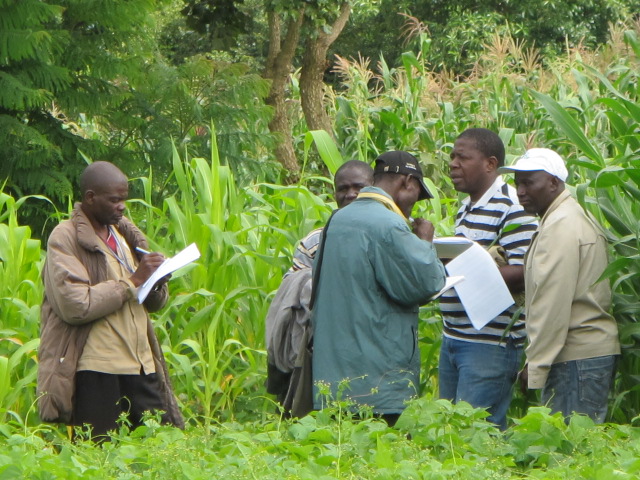 Outcomes:
Program 5 aims to increase institutional and individual capacity and self-reliance in target countries to become food secure as reflected through:
a critical mass of male and female individuals trained to address the range of food security issues—from research to delivery
stronger institutional capacity available to address food security in the long term
enduring (formal) partnerships established between African and Australian educational and research bodies, and other African networks of educational institutions.
Activities in this program:
A formal partnership with the Australia–Africa Universities Network has been initiated that includes supporting the establishment of a Partnership and Research Development Fund to develop new collaborative research and partnerships between universities from the two continents. This network has been set up to sustain research and educational collaboration and to marshal Australian and African expertise to address challenges across continents. Read more about this initiative.
The AIFSRC is working to strengthen Africa plant biosecurity through the Australia Africa Plant Biosecurity Partnership. The Partnership aims to enhance the ability of east African biosecurity agencies to more effectively control plant pest and diseases through developing the capacity of individuals and institutions within target eastern Africa countries and the region as a whole. Read more about this project.
A smaller activity in this program will support the development of national nutrition policy in Africa through the New Partnership for Africa's Development (NEPAD). Delegates from Rwanda, Ethiopia, Kenya and Uganda working in government, the private sector and the United Nations were assisted to attend a NEPAD workshop on national investment plans for food security. The workshop focused on incorporating the Framework for African Food Security of the Comprehensive Africa Agriculture Development Program (CAADP) into the National Agriculture and Food Security Investment Plan and development plans. Participants will develop actions and programs for integrating and implementing their respective national plans. Read more about the workshop.